This has been on my mind.
Probably the hardest time in my life, was when I was a new mom with really poor physical and mental health, a lot of financial burden, trying to figure out how to make my struggling marriage work...and being frustrated that I couldn't figure out what I really wanted out of life, how to find the energy or the motivation to even figure it out and how I was going to do something meaningful that would help other people.
My mental and emotional load was so heavy and I wasn't really even that busy guys! I was in this vicious cycle of doing the same things and expecting my life to just get better with time.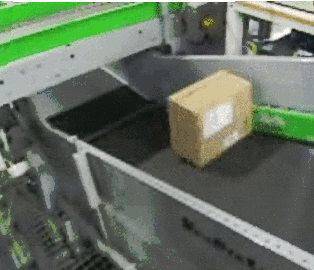 Here's just one example of what this cycle looked like for me on the daily:
I would wake up, make sure my kid's needs were met, get on my phone or computer with the intention of making today the day that I would be productive in making my life better -The world wasn't going to end if there were dishes in the sink or a mountain of dirty laundry. But first, I needed to check my fb notifications and scroll my newsfeed really quick and then I would start working. 
The Vortex: "Cute! A cat video! ooo a new movie trailer! My friend is arguing with someone on a political post...oh this is juicy, I gotta read this." Two hours later, I am finally done. I was exhausted and I hadn't accomplished a single thing.  That set the tone for the entire day. I was disappointed in myself, AGAIN. And the majority of my thoughts for the rest of the day were negative.
 Most people don't share every detail of their struggles and crappy days on social media.
So we think it's easy for them because all we're seeing are the highlights. The happy stuff. And then when it's not easy for us, we think we're failing. We wonder if we should even try anymore. We compare ourselves and we tear ourselves down. 
 I made every excuse for why I couldn't accomplish what I wanted to in life like those that I admired had done....They're"so talented", "so beautiful", I could never be "so lucky". Even when I really was happy for someone I admired, my mindset was always, "I could never do that because...(insert reason here)". 
I wasn't going ANYWHERE. I can't really even say I wasn't going anywhere because I was actually going backwards. 
One day, I complimented another woman who is successful (as I define success). I told her all of the reasons that I admired her and looked up to her...and I meant it. I could see it in her face and I could feel how much my words had meant to her. The energy was palpable. And then she expressed similar sentiments about me. Really great things, that I didn't even feel about myself and definitely didn't know that someone else had felt about me. It was one of those life-changing "ah-ha" moments.
Input = Output.
By sharing that positive energy, that positive energy was multiplied and had a huge payoff. Way bigger than I expected. I carried that palpable, positive energy around with me for the rest of the day. It sparked something in me and eventually led me to the realization that I had been the ONLY reason that my life wasn't going in the direction that I wanted it to go. I had been playing the victim, but what was I even a victim of!? Nothing. I was making the choice to be negative. That's it. 
I couldn't blame it on the stage of life I was in, or my lack of money, and definitely not on another person who was luckier, smarter, more beautiful, or more talented than me.
Everyone's journey is different. How long it took, how easy, how hard it was, the amount of sacrifice that was made. We all have a different story. 
But this is what I believe all successful people DO have in common and also why I believe that you and I and everyone can be successful (however you may define "success") no matter WHAT your circumstances are: 
Successful people choose to be positive in spite of...(insert obstacle here)
And they do it over and over and over and over again. 
They get really creative in finding ways to overcome those obstacles, no matter how big.
Those hurdles in front of them aren't going to move out of the way or get any easier to jump over, simply because they wished they would. 
I still work at putting this mindset into practice every single day, EVERY. SINGLE. DAY. And I will be for the rest of my life. My life has completely changed since I changed my mindset and it has gotten easier and easier to do. I've been amazed at how it has improved my self-esteem, my family's lives and the success of my businesses. Blown away actually. 
And if you're still thinking something along the lines of, "yeah but..." after reading this, trust me and try only positive on for an entire day, maybe even two and just see what happens! 
Illustrations: From one of my favorite books of all time, Hyperbole and a Half. 
Please reload